Due to its innovative design, the TB-29 thermal brace perfectly wraps the hip joint around without limiting its mobility. It has two wrap around straps – one fastened at the waist and the other on the thigh, covered with anti-migration silicone material, so that the product does not move up or down during use. The circumferential straps offer smooth compression adjustment, which can be adapted to the user's individual needs. The straps can be cut, so the brace is available in one universal size.
Easy attached gel compress may be used in 2 ways:
chilled in the refrigerator or freezer provides therapeutical effects in case of muscles or joint acute injuries.
warmed up in the microwave offers hot therapy provided in case of chronic rheumatological or neurological pain.
It is also possible to use the TB-29 hip brace without the cold hot pack. Then, the brace provides therapeutic compression, reducing swelling and improving muscle elasticity and condition in the hip joint area.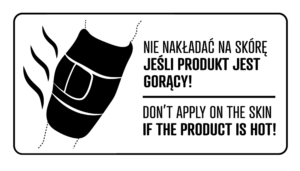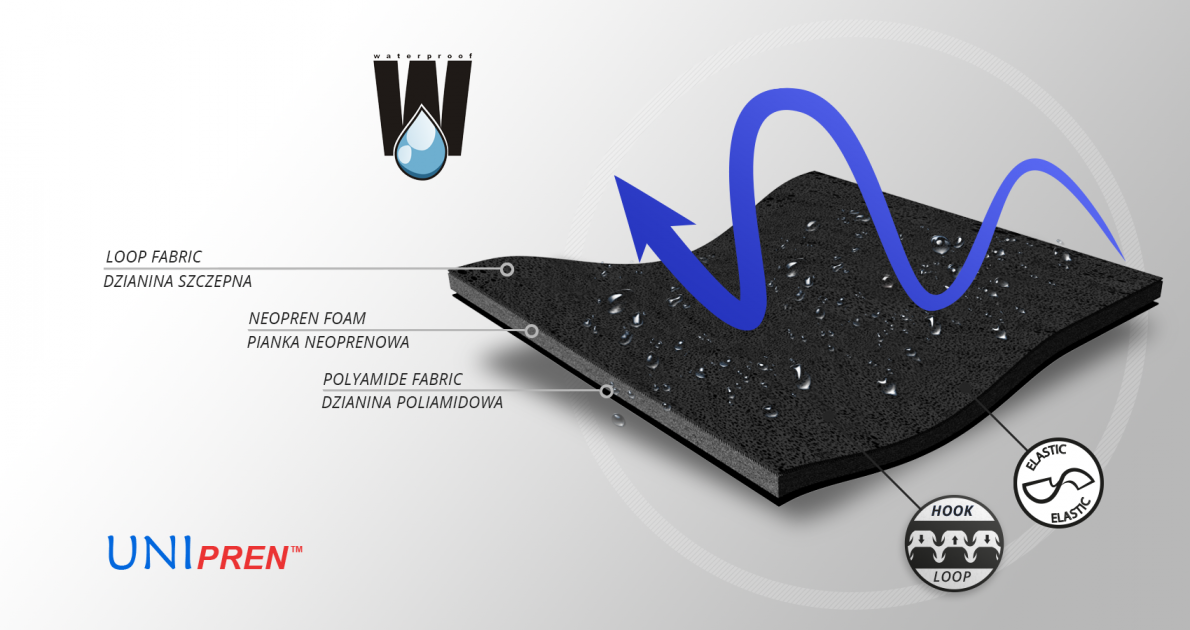 UniPren™ is a universal 3-layer material consisting of an external elastic polyamide cover knit with a self-adhesive function, an internal neoprene foam core and an elastic jersey cover knit. This material is characterized by softness and very high flexibility. A very important advantage of this material is the fact that it is not a knitted product, it does not have thick fibers, so that the weaves of the material do not imprint on the patient's skin and do not cause abrasionsin places of high compression. Products made of UniPren™ are the strongest and most effective stabilizing orthoses available on the market. Self-adhesive function, the raw material makes it much easier to use.
Purpose:
HOT THERAPY OPTION:
chronic muscles pain
muscle tensions
cramps
cold sensation
hip degenerative conditions
COLD THERAPY OPTION:
hip osteoarthritis
hip related sciatica
adductor related groin painy
adductor tendinopathy
gluteal tendinopathy
femoroacetabular impingement – FAI
soft pain tissue (iliopsoas bursitis or tendinopathy)
lower back pain
ON OUR WEBSITE WE PRESENT MEDICAL DEVICES.
USE THEM ACCORDING TO THE INSTRUCTIONS FOR USE OR LABEL.
MANUFACTURER / ADVERTISING ENTITY: REH4MAT SŁAWOMIR WROŃSKI