Ice cold therapy extended shoulder brace TB-03
Extended thermal shoulder brace TB-03 combines compression and cryotherapy in 1 product! It consists of 3 parts, which provide pain relief immediately. Extended neoprene shoulder wrap allows to use 2 ice bags filled with crush ice at the same time. It molds the ice along the rotator cuff (from the front to the back of shoulder) for optimal cold treatment. The caps of the bags are equipped with air-release valve for perfect fitting.
Indication: shoulder inflammation, shoulder injury, rotator cuff tears/injury/tendonitis, shoulder dislocation, shoulder instability, painful/swollen shoulder, SLAP tear, shoulder impingement, frozen shoulder, shoulder arthritis, shoulder surgery.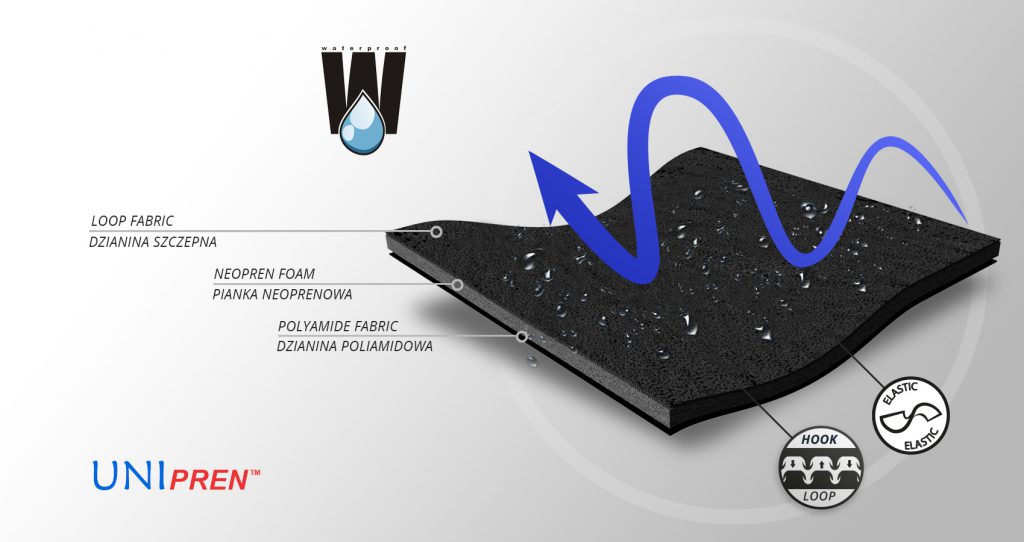 UniPren is universal 3-layered fabric made of external elastic polyamide self-gripping layer and internal neoprene foam with elastic jersey. Our fabric is soft and elastic and not knitted, what prevents skin against the skin abrasions in the compression zones. The braces made of UniPren provide the best stabilization in market. Self-gripping function of UniPren allows to fit the brace precisely. Waterproof material.