Ice cold therapy back brace TB-04
Thermal knee brace TB-04 is more than compression! Ice bag filled with crush ice provides excellent cold therapy, reduces pain and inflammation. Wrap around brace and ice bag with air-release valve provide perfect fitting. The brace is made of innovative UniPren which maintains cool temperature of your knee and improves healing.
Indication: treat and prevent of lower back pain, spinal discopathy, degenerative disc disease, overused muscles, strain/sprain muscles.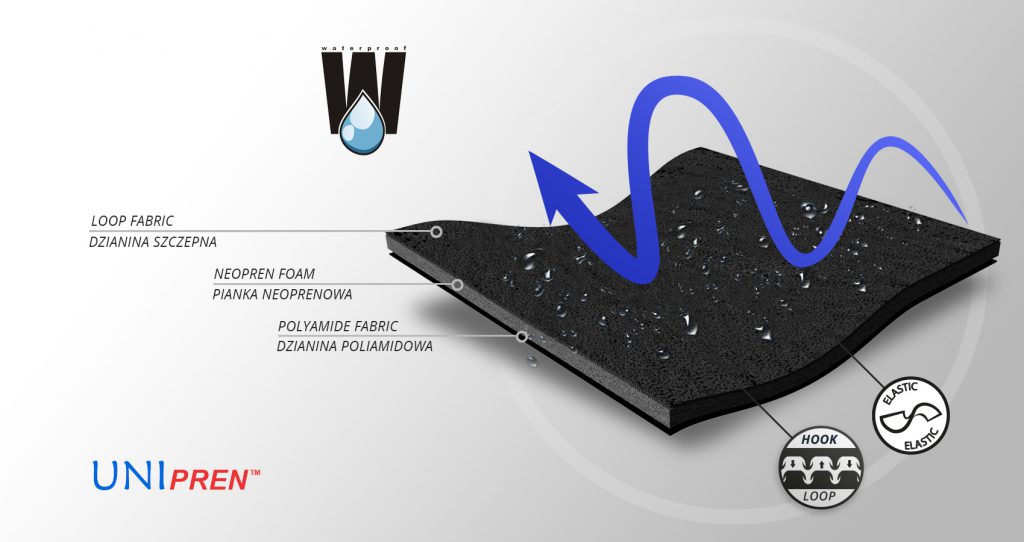 UniPren is universal 3-layered fabric made of external elastic polyamide self-gripping layer and internal neoprene foam with elastic jersey. Our fabric is soft and elastic and not knitted, what prevents skin against the skin abrasions in the compression zones. The braces made of UniPren provide the best stabilization in market. Self-gripping function of UniPren allows to fit the brace precisely. Waterproof material.